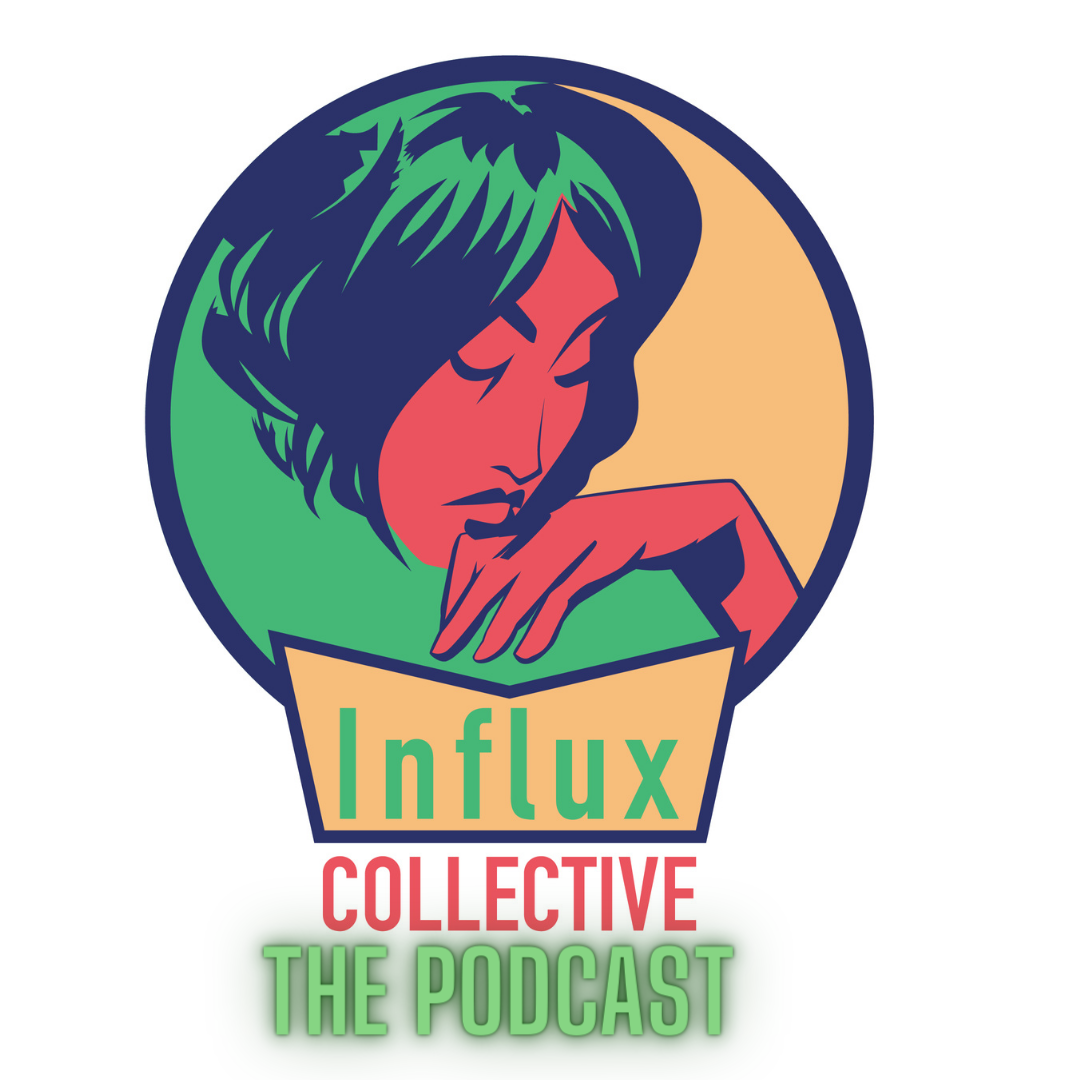 LA's freshest free monthly queer poetry reading series, Influx Collectiv, welcomes Influx Collectiv: the Podcast to all streaming platforms near you!
Season one: Walking Amongst the Rubble: Undocuqueer Pride will include poetry performances and interviews by LA-based award-winning undocuqueer poets Roxana Preciado, Féi Hernandez, Yessica Avila, Diana Gutierrez, Marinna Benzon, and Sonia Guinansaca. Fans of the series can now enjoy the poetry they love from their bedrooms or their commuter vehicles.
Please support our programming by joining our Patreon. 
Influx Collectiv is run by its co-founder Cori Bratby-Rudd and collaborator Diana Gutierrez. Influx is a queer poetry reading series that connects LA based poets, promotes queer events, and provides a space and platform for queer creators and queer content. Influx is for audience members to hear stories that reflect their own, and for performers to find an audience who understands. We host events monthly and each reading features new poets and takes place at a different location throughout Los Angeles. Influx Collectiv was recently featured in an article by VoyageLA, the Alhambra Source, and the Occidental. We can be found through our website, Instagram, Facebook and Twitter. The Facebook event has all of the accessibility information posted.
Walking Amongst the Rubble is supported by a grant from the City of West Hollywood's Arts Division as part of the City's One City One Pride LGBTQ Arts Festival (May 22 - June 30). More info at www.weho.org/pride or @wehoarts.
For more information, please visit: Influxcollectiv.org or email Cori Bratby-Rudd at Influxcollectiv@gmail.com.